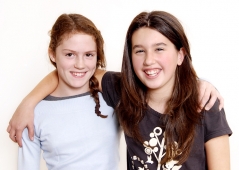 Jump to:
Heart Problems /
Complex congenital heart disease
01 In Brief
Heart disease develops before birth is known as congenital heart disease. They are broadly divided into two groups cyanotic (baby is blue) and acyanotic (baby is not blue) congenital heart disease. There are many different heart conditions, ranging from mild to serious and those with major heart disease often require surgical intervention the first year of life. A routine 20 week fetal anomaly scan may detect a significant complex congenital heart problem and will allow for optimal planning of delivery and medical intervention in a centre that specialises in paediatric cardiology and paediatric cardiac surgery.
02 What Do I Need To Know?
congenital heart disease occurs in approximately 1:100 children. The resources listed below have extensive and well written professional and qualified information about complexities surrounding congenital heart disease.
CONDITIONS ASSOCIATED WITH CONGENITAL HEART DISEASE
There are a number of genetic disorders that are associated with congenital heart defects The list includes the most common ones and theirare links to Flourish pages on each topic
Downs syndrome
Turner syndrome
Noonan Syndrome
Marfan syndrome
Williams syndrome
Velo-Cardio-Facial Syndrome
03 What Others Say
The Royal Children's Hospital Melbourne Department of cardiology has an excellent series of fact sheets on heart defects including:

Absent pulmonary valve syndrome
Aortic stenosis
Atrial septal defect
Coarctation of the aorta
Corrected transposition of the great arteries
Double inlet left ventricle
Double outlet right ventricle
Fallots tetralogy
Hypoplastic left heart syndrome
Interrupted aortic arch
Persistent ductus arteriosus
Pulmonary atresia
pulmonary stenosis
Total of anomalous pulmonary venous drainage
Transpositions of the great arteries
Tricuspid atresia
Truncus arteriosus
ventricular septal defect

The march of dimes has a general fact sheet on congenital heart disease
Congenital heart disease: March of dimes
Tiny Tickers.org is an independent, national charity, based in the UK that is concerned with improving the care of babies with congenital heart disease before birth. Their website contains helpful information particularly for those in home a heart defect is diagnosed Before birth.
04 I Want To Know More
About kids health trust and answers from the hospital for sick children Toronto has an excellent summary
Cove Point foundation - Congenital heart disease is a free public website supported by a grant from the Cove point foundation under the direction of cardiologist from the Taussig children's heart centre, John Hopkins University.
Cove Point foundation congenital heart disease
Mayo clinic has a series of slideshows showing common types of congenital heart defects:
Slide show: congenital heart defects
Velo-Cardio-facial Syndrome Educational foundation
Last updated: 06/02/2011
05 Feedback: Help Us Provide The Best