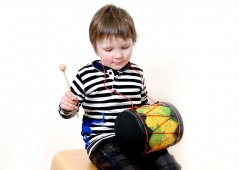 Jump to:
Infectious diseases /
Roseola
01 In Brief
Otherwise known as baby measles, this common infection causes a typical illness between the ages of 6 to 15 months of age. It ranges from mild symptoms to a full blown illness with marked fever and a characteristic rash. Once the rash appears, everyone can relax as the fever usually resolves. It is due to human herpes virus 6 and occasionally HHV7.
02 What Do I Need To Know?
03 What Others Say
Last updated: 01/03/2014
04 Feedback: Help Us Provide The Best