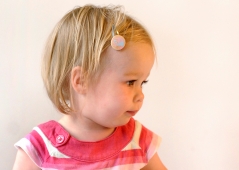 Make an Appointment
Whether you have a serious or ongoing worry, would like to have a well child check or have a niggling issue to tackle, we share the same values of wanting the best for your child. Find out what's involved in making an appointment to come and see Dr Liz.
Fees are subject to change and apply from January 2021
Fee for service with an eligible GP referral Medicare rebates now apply
We expect payment at the end of the consultation by credit card. We accept Visa and Mastercard only.
NEW PATIENTS or NEW PROBLEM
Single problem Item number 110
Face to face or Telehealth: $375- $425 Medicare rebate $134.30
This applies to a straight forward problem that takes < 45 minutes A letter to your referring GP will follow and takes up to 30 minutes to complete
Complex/developmental item number 132
Face to face or Telehealth: $595 Medicare rebate $234.85
Appointments of this type take over 45 minutes and then require a letter to your referring GP which usually takes at least an additional 45-60 minutes
FOLLOW UP APPOINTMENTS
Single problem item number 116
Face to face or Telehealth: $195- $225 Medicare $67.20
Long follow up 45 minutes or more: $245 Medicare $67.20
Complex/developmental item number 133
Face to face or Telehealth: $245-$275 Medicare $117.60
Autism Diagnosis and ASD plan item number 135
Face to face or Telehealth: $375- $595 Medicare $234.35