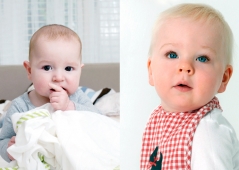 Keep baby close and comforted while your hands are free. Baby carriers come in all shapes and sizes and one size does not fit all. Familiarise yourself with the various types available and remember to keep your baby safe.
Baby carriers Front strap-ons,Slings, Hip carriers,
Baby carriers
Baby carriers are great for keeping your baby close to you while your hands are free to do other things. They come in all shapes and sizes, whatever is right for you make sure that your baby is safe.
Button Batteries
Button batteries
Did you know that many household objects contain small button batteries that are very dangerous if ingested by children. More than 3,500 incidents of button battery ingestion are reported to U.S. poison control centers each year, and these incidents may be vastly under-reported.