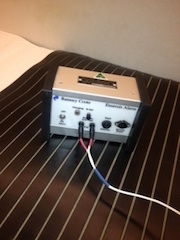 Continence services: day and night wetting, soiling and toileting.
Whether it is a problem with day time or bed wetting, constipation, soiling or toilet refusal we have the experience and expertise to help. Find out more
WHATS INVOLVED
Dr Liz has a special interest in Attention Deficit Hyperactvity Disorder and Autism Spectrum disorder, including females with ASD.
The child is first medically assessed, to ascertain if there are medical causes for the behaviour. Then the diagnosis is explored and referral as required for assessment with a qualified psychologist.
She works closely with a team of allied health professionals who provide assessments and follow up as needed.
She will support you navigating the NDIS application process and provise the relevant refrrals as needed.