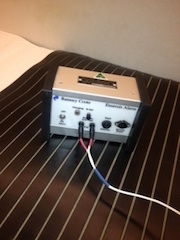 Continence services: day and night wetting, soiling and toileting.
Whether it is a problem with day time or bed wetting, constipation, soiling or toilet refusal we have the experience and expertise to help. Find out more
Dr Liz Hallam is a general paediatrician with broad experience in all areas of paediatrics.
Services provided include
Well baby checks
Unsettled and irritable babies
Feeding problems and fussy eating
Allergy assessment and skin prick testing
Failure to thrive and growth problems
Advice about immunisations
Behavioural problems
ADHD and Autism spectrum assessmentand management
Childhood anxiety and stress
Asthma and chronic cough assessment and treatment
Continence feacal soiling, constipation and day time and night time wetting
Plagiocephaly, hip dysplasia
Urinary tract infections
Eczema and other skin coionditions in children
Medical ear nose and throat problems
Infectious diseases
Other general paediatric problems